Sunfire
 is a golden she-cat with darker points and amber eyes.
Description
Edit
Appearance
Edit
Coming Soon
Character
Edit
Sunpaw is very well known for her thievery and trickery, and as a result, isn't very friendly to those who claim her to be a thief. She can be very cruel, and those who anger her are fools, as the ugly beast of her dark and twisted mine turns its head. Sunpaw knows how to get in the heads of others, and really enjoys doing this, just to get under their skin when they make her mad. She enjoys making those who hurt her suffer, only because she wants them to feel what she's feeling...sometimes even phsyically.
However, when she isn't angered or trying to steal something, Sunpaw's a pretty chill cat. She adapts to new environments and friends well, as she's use to constantly jumping from faction to faction, friend to friend, due to her issue with stealing. Coming Soon
Abilities
Edit
Coming Soon
Biography
Edit
Kithood and Adolescence
Edit
Coming Soon
Adulthood
Edit
Coming Soon
Ceremonies
Edit
Coming Soon
Coming Soon
Relationships
Edit
Coming Soon
Love Interests
Edit
Coming Soon
Coming Soon
Coming Soon
Coming Soon
Coming Soon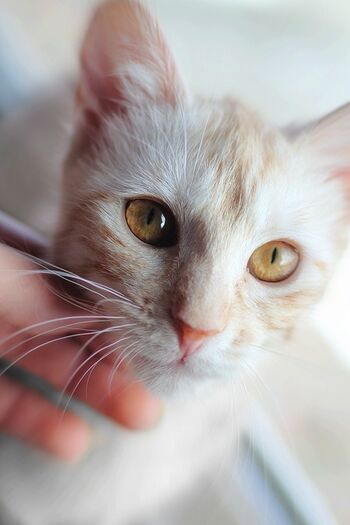 She's a Kleptomaniac, and shall steal and hoard the kits of others.
Ad blocker interference detected!
Wikia is a free-to-use site that makes money from advertising. We have a modified experience for viewers using ad blockers

Wikia is not accessible if you've made further modifications. Remove the custom ad blocker rule(s) and the page will load as expected.