Stagleap
 is a handsome smoke mink tom.
Description
Edit
Appearance
Edit
Fairly attractive, seems to always have a serious expression, fit and muscular, neat fur, well-groomed pelt, very deep voice, has a long and twisting scar down his back, taller with long legs. Coming Soon
Character
Edit
Calm, compassionate, pragmatic, intelligent, strong-willed, very stubborn, introverted, wary of others, fiercely protective (primarily of himself and his few friends), holds grudges, despises humor and is always serious. Coming Soon
Skilled battler, decent fighter, seems to be unable to swim, good at hiding and being stealthy. Coming Soon
Coming Soon
Father:
Fernstorm - Living
Mother:
Shadowsong - Living
Sisters:
Ashkit (CC) - Living
Grasskit - Living
Half-sisters:
Tanglelight - Living
Shadowstreak - Deceased, residence unknown
Relationships
Edit
Coming Soon
Life Image
Edit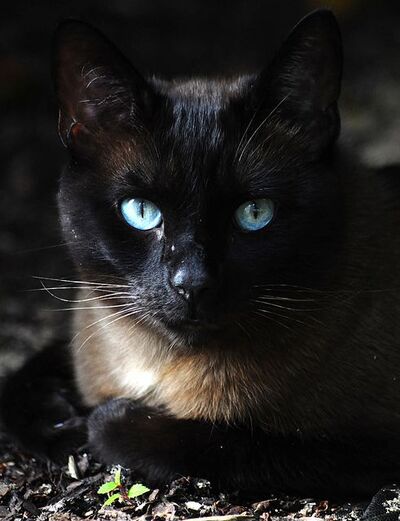 Character Pixels
Edit
CS
Because he looks nothing like his parents, he will convince himself (or rather, Sunfire will) that he is adopted.
He's based off of Murtagh from Eragon.

Although in his youth/kithood/apprenticehood, he's not quite based off of Murtagh, not until he's an adult. In his youth, he was more...goofy and awkward.