Murkykit


Current Clan
StormClan
Past Clans
None
Age
Unborn
Cause of Death
Unknown
Status
Unborn
Names
Kit: Murkykit
Mother
Foggysky
Father
Wolfflame
Siblings
Unknown
Mate
Unknown
Kit(s)
Unknown
Mentor(s)
Blizzardstorm (Unofficially)
Apprentices
Unknown
Stories Living
Unknown
Stories Deceased
Unknown
Owner
whiskers
Murkykit
 is a well-built black smoke tabby tom with thick fur and tufted ears.
Description
Edit
Appearance
Edit
[DRAFT:] Massive, broad-shouldered, brawny, large-paw'd, thick furred, tufted ears, broad chest, shorter tail, tangled and spiked fur, unusually long teeth and claws, dark nose, black smoke tabby, mackerel tabby stripes, bright amber eyes, longer back with a slight arch. Coming Soon
Personality
Edit
[DRAFT KITHOOD:] Playful, noisy, amibitious, helpful, energetic, generous, easily distracted.
[DRAFT ADULTHOOD:] Ambitious, short-fused, cunning, sneaky, shadey, social, merciless, ruthless. Coming Soon
Coming Soon
Coming Soon
Mother:
Foggysky - Living
Father:
Wolfflame - Living
Half-Sister:
Islandkit - Living
Cousin:
Islandkit - Living
Relationships
Edit
Coming Soon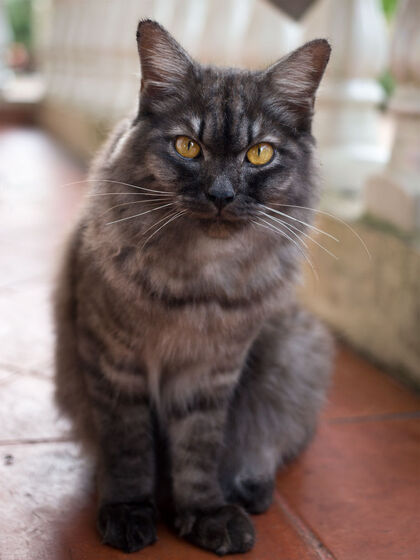 Character Pixels
Edit
His warrior name will be Murkystorm, after what his mother saw before his birth in her dream.
He is commonly called "Mustykit" by Petalkit.